Category:
Body & Frame
Display:
Displaying 1 to 2 (of 2 products)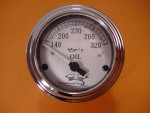 V-Temp
-
Oil Temp Gauge for Harley Davidson FLH for 1998 to 2013 models
---
Now available from Parts4PowerToys, replace that unused Air Temperature with an accurate V-Temp Oil Temperature gauge. Form fit and function, highly accurate. See what your oil temperature is really at. Will read oil temps up to 320+ degrees Fahrenheit. Now also available with "Anti Fog back lighting (LED)". Prevents gauge condensation problems in cooler weather. Exclusive to Parts4PowerToys Available in Silver face with Chrome trim and Black face with black trim for 1998 to 2013 model years. Complete kit with sender and wires now only $ 149.00 US.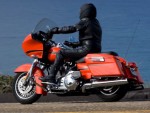 V-Track
-
Chassis Wobble Eliminator
---
The most economical and easiest way to remove that dreaded chassis wobble for your rubber engine mounted 1994-2008 Road King, Road Glide, Street Glide, Ultra or Police Harley Davidson motorcycle. Now
$169.00
US
. Available in Silver Satin or Black finish. Proudly manufactured in the USA for the Harley Davidson motorcycle enthusiast. Made from high quality Laser cut T6061 aircraft aluminum and stainless steel hardware.