Category:
GAUGES & Upgrades
Display:
Displaying 1 to 2 (of 2 products)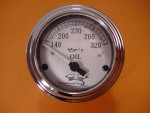 V-Temp
-
Oil Temp Gauge for Harley Davidson FLH for 1998 to 2013 models
---
Now available from Parts4PowerToys, replace that unused Air Temperature with an accurate V-Temp Oil Temperature gauge. Form fit and function, highly accurate. See what your oil temperature is really at. Will read oil temps up to 320+ degrees Fahrenheit. Now also available with "Anti Fog back lighting (LED)". Prevents gauge condensation problems in cooler weather. Exclusive to Parts4PowerToys Available in Silver face with Chrome trim and Black face with black trim for 1998 to 2013 model years. Complete kit with sender and wires now only $ 149.00 US.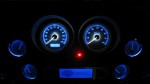 V-Gauge
-
Speedo&Tach Backlight LED upgrade
---

Now available from Parts4PowerToys, Upgrade your speedo and tach background LED's to any combination of colors. We offer BLUE, RED, VIOLET, GREEN and WHITE with any combination of needle pointer and LCD background colors. Send in your speedo and tach to us and we will upgrade them for $ 179.00 (speedo and tach) or $ 129.00 (single gauge only) plus shipping and handling. If you would like more information about our speedo/tach backlight upgrades, please send us an email at tech@parts4powertoys.com.