Category:
All Products View
V-Temp - Oil Temp Gauge for Harley Davidson FLH for 1998 to 2013 models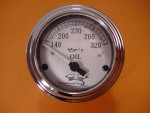 ---
>>>>> FREE SHIPPING <<<<<


Now available from Parts4PowerToys, replace that unused Air Temperature with an accurate V-Temp Oil Temperature gauge. Now also available with "Anti Fog back lighting (LED)". Prevents gauge from fogging up in cooler weather. No more condensation problems in cooler weather. Lifetime bulb life. Not even Harley can offer these features. Form fit and function, highly accurate for your Harley-Davidson Touring. Designed to match the original look and feel of the Harley original gauges. Designed to read 230 degrees vertical at normal Harley oil operating temperature. Bright amber back light LED (brighter than the competition and Harley gauges with anti fog feature).
For 1998 to 2013 model years.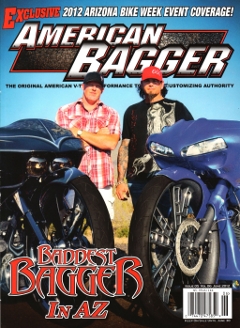 --> AS FEATUED IN AMERICAN BAGGER JUNE MAGAZINE <--
Available in Silver face with Chrome trim and Black face with black trim for 1999 to 2013 model years. Complete kit with sender and wires only $ 149.00 US. All this with our exclusive warranty of 2 years from date of purchase.
---
---